Birthright Trip Opportunities
Birthright Trip Opportunities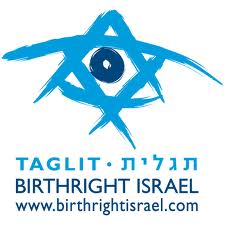 Taglit-Birthright Israel Summer 2017
FREE Trip Opportunity for 18-26 Year Olds!
Birthright Israel is an innovative partnership between the Government of Israel, private philanthropists, and thousands of donors and Jewish communities around the world, including North American Jewish Federations through the Jewish Federations of North America, the Jewish Agency for Israel, and Keren Hayesod. Since 1999, more than 500,000 young adults from 60 countries have taken advantage of a Birthright Israel sponsored trip opportunity.
Registration for the Summer 2018 Taglit-Birthright Israel trips
opens on January 30, 2018 (and on January 29th if you have priority status with Shorashim* - see bel0w)!
Summer trips are offered in May through August.
Please contact Rona ASAP if you hve any questions.
*With Shorashim you experience Israel through the eyes of Israelis. Shorashim's vision is devoted to building bridges between Israeli and American Jews. On all Shorashim trips, Americans and Israelis travel, live, and learn side-by-side as they explore Israel together for all 10 days.

If you are eligible for the Taglit-Birthright Israel program (Eligibility criteria are: Jewish and 18-26 years of age) and if you are interested in a Birthright trip with Shorashim, secure your priority status NOW at www.israelwithisraelis.com/GO so that you can beat the rush and register 24 hours early! Registration for everyone with priority status with Shorashim opens on 1/29/18 at 10 AM, and for everyone else on 1/30/18.

If you have any questions, please contact Rona.
Thu, June 1 2023
12 Sivan 5783
Upcoming Programs and Events
Thu, June 1 2023 12 Sivan 5783