Sunday Morning Adult Learning Opportunities
Sunday Morning Adult Learning Opportunities
Sunday Morning Adult Education Kick-Off Session 2020:
Please join us on Sunday, September 13 at 10:30 a.m. for Teshuva as Metamorphosis.
Jane Shapiro and Judith Joseph will present a program of text study from Jewish wisdom and poetry. The program also includes a presentation of compelling contemporary visual art, and artistic prompts. The goal is to explore spirituality and amplify your experience of preparing for the High Holy Days.
Jane Shapiro is passionate about all aspects of Jewish teaching and learning. She has been a teacher to many over the last thirty years, in classes ranging from weekly Torah study to Jewish thought, history and literature. As Associate Director of the Florence Melton School she worked with teachers across North America and Israel to develop good pedagogic practices. She has consulted with organizations ranging from the American Jewish Committee, The Jewish Theological Seminary, Camp Ramah, Spertus Institute, and Jewish Federations of North America. She is a graduate of Princeton University, studied at Columbia University, and received her doctorate from the Jewish Theological Seminary in 2016. She is a graduate of the Mandel Teacher Educators Institute and Visions of Jewish Education projects. in 2017 Jane received an Educators Award from the Covenant Foundation. In 2018 she was featured in an Eli talk on "The Torah of Bubbiehood."
Artist Judith Joseph's paintings, woodblock prints and calligraphy (ketubot) are in numerous public and private collections. She exhibits widely nationally and internationally, Judith's work has been featured in several books about art and many newspaper and magazine articles, academic journals, zines and radio features. She has received numerous awards, including the Illinois Arts Council Artists' Fellowship Award (1998 and 2004) and a 3Arts Grant in 2020. She is on the art faculty at the Chicago Botanic Garden and the Art Center, Highland Park and she co-teaches the Artists' Beit Midrash at NSS-Beth El with Jane Shapiro. She is co-curator of the Jewish Art Salon's international Open Studios online series. She is passionate about helping people explore and express their Jewish heritage through art. She is a member of Hakafa.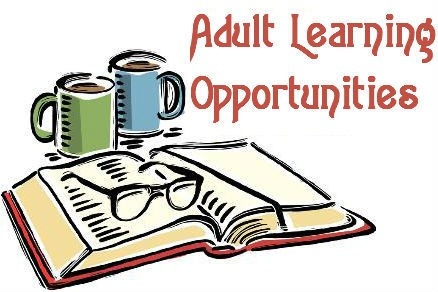 All Hakafa adults are invited to participate in our Sunday Morning Adult Education classes to grow and learn together as a community by bonding through shared intellectual and cultural curiosity. Feel free to attend one, a few, or all of the classes depending on your interests. Most Sundays will have one class option, but, on occasion, we will offer two concurrent opportunities.

During the COVID-19 pandemic we are meeting via Zoom*, but normally we meet at the Takiff Center in Glencoe on Sunday mornings during Religious School. When we meet in person, coffee and nosh are available beforehand, beginning at 10:10 AM. Feel free to bring your own coffee and nosh to our Zoom sessions!
Coming Soon: View all of the 2020-21 Sunday Morning Adult Education dates/teachers/topics.
For more information about Sunday Morning Adult Ed, contact Judith Joseph or Bonnie Koven.
Sun, September 20 2020
2 Tishrei 5781
Sun, September 20 2020 2 Tishrei 5781