Sunday Morning Adult Learning Opportunities
Sunday Morning Adult Learning Opportunities
October & November Sunday Morning Adult Education
Zoom Meeting ID: 871 3067 5137
Please join us via Zoom at 10:30 a.m. on the following Sundays in October and November
for our Sunday Morning Adult Education classes.
View the Fall 2020-21 Sunday Morning Adult Education dates/teachers/topics.
October 25 and November 1:
Dr. Claire Sufrin continues her series on Elie Wiesel: His Life and Work
A young survivor of Auschwitz, Elie Wiesel (1928-2016) dedicated his life to making sure that the world knew about the horrors of the Holocaust. Given his dedication to the survival of the Jews and Judaism, he is often described as a theologian. But he rarely wrote about God directly. In these two sessions, we will consider examples of how Wiesel communicated about God indirectly in memoir, novels, and other forms.
Dr. Claire Sufrin is Associate Professor of Instruction in Jewish Studies and Assistant Director of the Crown Family Center for Jewish and Israel Studies at Northwestern University. Born and raised in the Chicago area, she holds a BA in Religious Studies from Yale University and a PhD in Religious Studies from Stanford University. She is the co-editor of "The New Jewish Canon: Ideas and Debates, 1980-2015," which was published this summer by Academic Studies Press.
November 8:
The Dynamic between Ashkenazic, Sephardic, and
Mizrachi Communities in Israel with Hen Mazzig
In the context of the race dynamic here in the United States, we want to understand how it plays out in Israel as well. To that end, we will be holding three adult learning opportunities throughout the year to explore the nature of race and inter-ethnic relations amongst Israel's diverse populations.
Our first session on November 8 will begin with a discussion of the difference between race and ethnocentrism and then jump into Israeli society: What has been the history of the relationship between the Ashkenazic, Sephardic, and Mizrachi communities? Is this a race question? An ethnicity question? Something else? How has the relationship evolved? Where does it stand now?
Our session will be led by Hen Mazzig, a young Israeli journalist and activist, who will be joining us from Tel Aviv.
Hen Mazzig is an Israeli writer, a columnist for the Jewish Journal, and a speaker who has inspired thousands around the world with his story. He was named as one of the Top 50 LGBTQ+ Influencers, among other awards. He is an energetic activist and an advocate for his people. As the son of Mizrahi Jewish refugees from Iraq and North Africa (Berber Jews from Tunisia), Hen has a unique and important voice in today's discussions, sharing his family's story as part of the 850,000 Jewish refugees from the Middle East and North Africa. His award-winning articles have been published in the LA Times, NBC News, Haaretz, The Forward, Jewish Chronicle, International Business Times, and more. He has shared his story with thousands of students throughout the USA, Canada, and the UK over the last 8 years.
Session Two in our series will include a discussion of Ethiopian Jewry, Hebrew Israelites, and the Bene Israel. Our final session will be on Palestinian residents of Israel. Dates TBA.
November 15:
Hakafa Members elected to Public Office Share Insights
on the Nature of Local Politics Today
Four of our members are involved in local politics: Barbara Miller, Harriet Rosenthal, Heather Ross, and Nancy Rotering. These tumultuous times are posing unique problems and concerns on the local level. Join them for a discussion focusing on the roles each of these women play and their concerns and insights.
Barbara Miller is a Glencoe Village Trustee as well as being the Vice President of the Glencoe Plan Commission and a member of the Finance Committee. She has recently undertaken the honor of serving as Vice President of Hakafa.
Harriet Rosenthal is the current Mayor of the Village of Deerfield. She was elected Mayor of Deerfield in April 2009 and is currently serving her third term. She previously served as a Deerfield Village Trustee from 1985 to 2009 and as a member of the Deerfield Plan Commission from 1977 to 1985. Harriet is a founding member of Hakafa and was the second Congregation President.
Heather Ross was sworn in as a Northbrook Village Trustee in May of 2019. Her current focus as a Northbrook Trustee includes passing an affordable housing plan, increasing sustainability efforts, and providing anti-racist inclusivity training for the Board of Trustees and Village Staff. She has been a member of Congregation Hakafa since 2004.
Nancy Rotering is the current Mayor of the City of Highland Park. She was the first woman elected Mayor of Highland Park in April 2011 and was re-elected in April 2015 and again in 2019. She served as a Highland Park City Councilman from 2009-2011. Nancy has been a Hakafa member since 2003.
November 22:
Election Results Analysis with Cameron Joseph
We welcome Cameron Joseph back this year to hear his insights on the election from his unique position of being on the road as a reporter with the presidential candidates.
Cameron Joseph is Senior political reporter at Vice News, covering the 2020 election. Publications include: Talking Points Memo, New York Daily News, Mashable, The Hill and National Journal. Cameron has appeared on numerous radio and TV news programs, including a recent interview on MSNBC's "All In with Chris Hayes." Cameron is from Northbrook, and is the son of Hakafa members, Ted and Judith Joseph. He attended Hakafa's Religious School where he also became a bar mitzvah.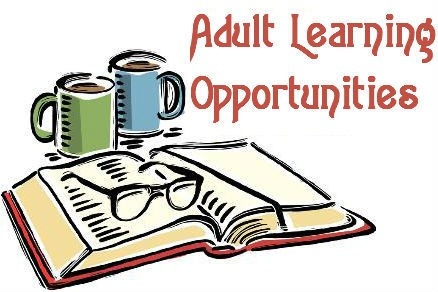 All Hakafa adults are invited to participate in our Sunday Morning Adult Education classes to grow and learn together as a community by bonding through shared intellectual and cultural curiosity. Feel free to attend one, a few, or all of the classes depending on your interests. Most Sundays will have one class option, but, on occasion, we will offer two concurrent opportunities.

During the COVID-19 pandemic we are meeting via Zoom, but normally we meet at the Takiff Center in Glencoe on Sunday mornings during Religious School. When we meet in person, coffee and nosh are available beforehand, beginning at 10:10 AM. Feel free to bring your own coffee and nosh to our Zoom sessions!
View the Fall 2020-21 Sunday Morning Adult Education dates/teachers/topics.
For more information about Sunday Morning Adult Ed, contact Judith Joseph or Bonnie Koven.
Thu, November 26 2020
10 Kislev 5781
Thu, November 26 2020 10 Kislev 5781