Tayalim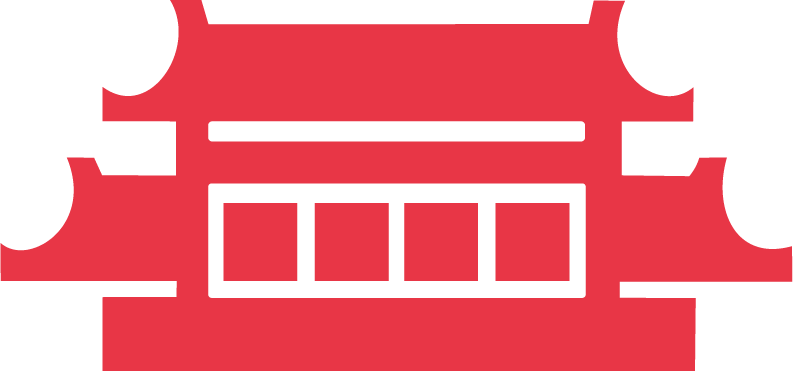 Tayalim Family Event – Why do Jews eat Chinese food on Christmas?

Sunday, December 26, 10:00 AM - 12:00 PM
Meet at the Chinatown Gateway (2206 S Wentworth Ave, Chicago)
For almost a century, there has been a Jewish tradition of eating Chinese food on Christmas. Do you know why that is? Come find out!
Families are invited to join us for the latest Hakafa Tayalim* outing! We will be taking a walking tour of Chinatown, doing activities to learn about the connections between Jewish and Chinese communities, and, of course, eating tasty Chinese food! We'll also be collecting food for the Chinatown food pantry - to give back to a community that has fed us for so long!
This program is an outdoors walking tour - please dress for the weather! We will be outside for about 2 hours, including eating outside. Please be sure to wear warm hats, boots, gloves, etc. We will send out an update if the event needs to be cancelled due to severe weather, such as extreme cold or heavy snow.
The program is free and aimed at children in grades K-5 and their caregivers, but everyone is welcome! Tasty Chinese food snacks will be provided, and there will be an opportunity to purchase additional food to take home, for those who wish.
Please bring non-perishable food items to donate. We will be collecting the food and donating it to the Chinatown food pantry and meal program, operated by the Chinese American Service League.
COVID Safety: Masks are required for all attendees age 2 and over, regardless of vaccination status. Social distancing is expected.
Please RSVP by filling out the form at this link so that we know how many people to plan for, and so we can send you any updates, including weather cancellations. Feel free to invite friends who might be interested, and ask them RSVP as well.
If you have any questions, please contact Hakafa member, Rae Goodman-Lucker.

*Tayalim, Hebrew for trekkers, is Hakafa's new, outdoor, experiential program for member and non-member families with children primarily in grades K-5. It is designed to introduce families to the relationship between Judaism, Torah, and nature in unique and fun ways.
These are the events we have scheduled for the 2021-22 school year:
August 29: Family Canoeing Outing
December 26: Family Event - Why do Jews eat Chinese food on Christmas?
January 16: Family Tu B'Shevat Ecological Event
February 26: Family Havdallah/Rosh Chodesh Stargazing Event
April 17: Family Justice Prep Day
June 2022 (Date TBD): Participation in Local Pride Event
June 11-12: Family Campout
Sun, December 5 2021
1 Tevet 5782
Sun, December 5 2021 1 Tevet 5782