Film Group
Please join us on Saturday, April 4 at 7:00 PM as we screen The Last Laugh (2017) via Zoom. Rabbi Elder will set up the film for us to watch together on Zoom and afterwards lead a Zoom discussion of this thought-provoking documentary, directed by Ferne Pearlstein. The film explores the question: is it right to joke about the Holocaust? and includes interviews from a number of comics including Mel Brooks and Sarah Silverman as well as survivors of the Shoah and anti-racism activists. Click here to watch the official trailer.
Feel free to bring your favorite nosh (even popcorn!) and click on this link (TBA) at 7:00 PM. Directions for accessing Zoom are found below.
Enjoy dinner on your own beforehand. If you'd like to support the pizza place we usually order from that is closest to the North Shore United Methodist church in Glencoe, the phone number for Little Red Hen is 847-835-4900.
If you have any questions please feel free to contact Carol McCardell (847-727-0029).
Looking forward to seeing you there (virtually)!
ZOOM VIDEO CONFERENCING – INSTRUCTIONS FOR ACCESSING
If you access the link on your computer: It should open automatically when you click on the link. If it asks you if you want to use the computer's audio, say yes. The same for the video. If your video doesn't come up automatically, you can turn it on by clicking on the video icon at the bottom, left side of your screen.

If you access the link on an iPad or smartphone: When you click on the link, it might ask you to download the Zoom app. If so, after you download it, you should be able to access our gathering by clicking on the link a second time - including the video. If not, please text or call Rabbi Elder (847-266-8854).

If you call in by a regular phone or don't want to use Zoom: Just dial 312-626-6799. When you hear a recording, it will instruct you to type in the Member ID number, followed by the # sign. The Member ID for this event is: TBA. You will be able to hear clearly and participate in the discussion like everyone else, but you will NOT be able to view the film.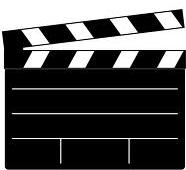 Hakafa's
film group meets once a month, September through May, at 7:00 PM on a Saturday evening at the Hakafa offices at the North Shore United Methodist Church (213 Hazel Avenue, Glencoe) to screen and then discuss films of Jewish interest.
Each month, the group meets beforehand at 6:00 PM for a light dinner.
All are invited to join Hakafa's film group for dinner and the movie or just the movie. Members should feel free to bring friends, family, and a nosh!
Check the monthly newsletter for movie details and feel free to contact
Carol McCardell
with any questions.
2019-20 Hakafa Film Group Screening Schedule
October 26, 2019
November 9, 2019
December 14, 2019
January 18, 2020
February 15, 2020
April 4, 2020 via Zoom
May 23, 2020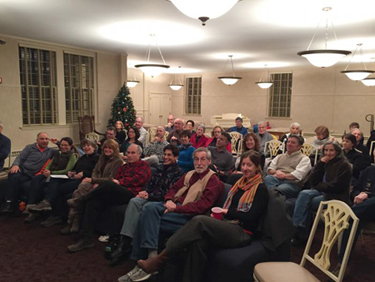 Tue, April 7 2020
13 Nisan 5780
Tue, April 7 2020 13 Nisan 5780