Adult B'nai Mitzvah
Adult B'nai Mitzvah
Are you interested in becoming an adult b'nai mitzvah?
Our cohort began its studies at the end of January 2021, but it is not too late to sign up.
For more information, or to indicate your interest, please contact Rabbi Elder.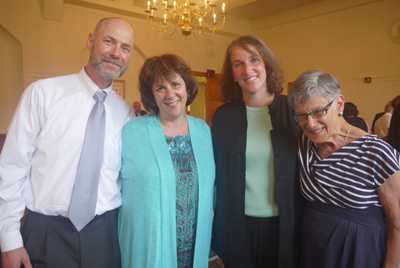 Adult B'nai Mitzvah Class 5772
Hakafa's Adult B'nai Mitzvah class is a year-long program designed to give adults who did not become bar or bat mitzvah in their youth the opportunity to learn the fundamentals of Jewish belief, practice, history, and text. The year culminates in a joint ceremony on a Shabbat morning during which the b'nai mitzvah lead the service, read from Torah, and give Divrei Torah.
Mon, January 24 2022
22 Sh'vat 5782
Mon, January 24 2022 22 Sh'vat 5782