Adult B'nai Mitzvah
Adult B'not/B'nai Mitzvah
Hakafa's Adult B'not/B'nai Mitzvah Class cordially invites the entire congregation
to celebrate with us via Zoom as we are called to the Torah.
Amy Bickers, Martina Gillen, Isabel Goldberg, Kerrick Goodman-Lucker,
Laurie Jacker, Karen Rosen, Rose Waldman
Zoom Link: https://us02web.zoom.us/j/84582579924?pwd=SSsrc1N2VFhKdndGeEUrNFBLM0FOQT09
Meeting ID: 845 8257 9924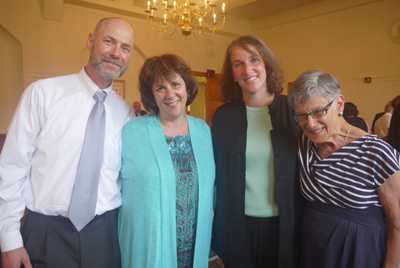 Adult B'nai Mitzvah Class 5772
Hakafa's Adult B'nai Mitzvah class is a year-long program designed to give adults who did not become bar or bat mitzvah in their youth the opportunity to learn the fundamentals of Jewish belief, practice, history, and text. The year culminates in a joint ceremony on a Shabbat morning during which the b'nai mitzvah lead the service, read from Torah, and give Divrei Torah.
Thu, June 1 2023
12 Sivan 5783
Upcoming Programs and Events
Thu, June 1 2023 12 Sivan 5783