Kadima

Kadima* Summer Potluck Picnic
GREAT FUN – WONDERFUL FRIENDS – AMAZING FOOD

We will gather for our annual, wonderful, potluck picnic on Betsy Hersher's famous big deck (1444 Stratford Road, Deerfield) on Sunday, July 14 at 4:00 PM. All Hakafa members and prospective members are invited. Kadima will provide paper goods, drinks, and the main course. You provide a salad, side dish, or dessert to share with the group. Besides eating and visiting, we'll talk about our plans for the coming year. It will be a wonderful opportunity to see friends and welcome new ones. We hope you will join us!
Please RSVP by July 7 to Betsy Hersher (
hersherb@hersher.com
, cell phone
847-454-5109,
home phone 847-945-5974) or Sharon Gutan (
Gutan627@comcast.net
, cell phone
847-989-4183,
home phone 847-256-0638) and let us know:
How many will be in your party (Invite friends! The more the merrier!)
Which of the 3 items (salad, side, dessert) you'll bring
Whether you have special dietary needs for the main course (vegetarian? allergic to chicken?)
If you think we should add a member or prospective member to the invitation list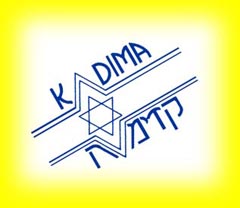 *Kadima ("forward" in Hebrew) is a Hakafa initiative formed in the fall of 2013. Primarily made up of "forward" thinking, dynamic seniors, it is really open to all interested congregants.
If you are not already receiving Kadima-specific emails and would like to be added to
the mailing list, or if you have additional ideas or comments, please contact:
Betsy Hersher (HersherB@hersher.com or 847-945-5974),
Sharon Gutan (Gutan627@comcast.net or 847-256-0638),
or Ellen Criz (hecriz@sbcglobal.net or 847-266-9981).
Mon, January 24 2022
22 Sh'vat 5782
Mon, January 24 2022 22 Sh'vat 5782