Kadima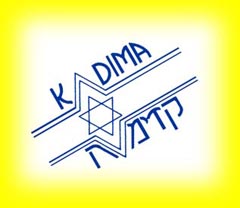 Kadima* Planning Meeting
After almost two years, Kadima* is looking "forward" and has begun making plans! We had a planning meeting in January and have scheduled another planning meeting for Wednesday, March 9 at 7:00 p.m. via Zoom. We hope you will join us! The more the merrier!
Some of the preliminary ideas discussed at our January meeting included strong interest in Yiddish programing, developing a robust inter-generational program, a Ravinia outing, and a summer potluck – all COVID permitting.
We hope you will join us on March 9 to share your ideas and put together a fun year! Don't hesitate to contact Betsy Hersher with any questions.
Zoom Link:
https://us02web.zoom.us/j/85469223823?pwd=TERDeURKRkw1NFN6bll1TWpDRkNBZz0
Meeting ID: 854 6922 3823
______________
*Kadima ("forward" in Hebrew) is a Hakafa initiative formed in the fall of 2013. Primarily made up of "forward" thinking, dynamic seniors, it is really open to all interested congregants.
If you are not already receiving Kadima-specific emails and would like to be added to
the mailing list, or if you have additional ideas or comments, please contact:
Betsy Hersher (betsyhersher@gmail.com or 847-945-5974),
Sharon Gutan (Gutan627@comcast.net or 847-256-0638),
or Ellen Criz (hecriz@sbcglobal.net or 847-266-9981).
Thu, March 23 2023
1 Nisan 5783
Upcoming Programs and Events
Thu, March 23 2023 1 Nisan 5783