Chevra Kadisha
Chevra Kadisha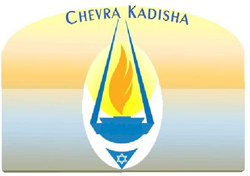 Our Chevra Kadisha, our burial society, is composed of trained congregational volunteers who will perform the duties of Taharah, the traditional Jewish practice of preparing the body of someone who has died, for burial.
The Chevra also provides Shmira with the participation of other congregants. Shmira is the traditional Jewish practice of honoring the deceased by sitting close to the casketed body while reading Psalms or other appropriately contemplative texts. Congregants are provided with reading materials and take one hour shifts.
During the COVID-19 pandemic, the Chevra can provide modified virtual versions of both Taharah or Shmira.
Please speak with Rabbi Elder when the Chevra Kadisha's services are desired.
For general information about Hakafa's Chevra Kadisha or to explore joining Hakafa's Chevra Kadisha as a volunteer, please contact Linda Gordon.
Wed, September 27 2023
12 Tishrei 5784
Upcoming Programs and Events
Wed, September 27 2023 12 Tishrei 5784