NEW High School Program
NEW High School Program
Click here for this year's High School Program Description and Dates.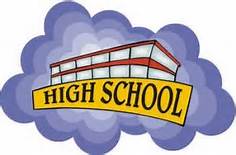 Hakafa's NEW High School Leadership Development Program:
Becoming a Jewish Adult
Our successful NEW program/curriculum for Hakafa students in high school (9th – 12th grades) is now in its fourth year! It was developed in order to help our students gain knowledge and skills as community leaders while they grow into Jewish adulthood and become active, voting members of our congregation.
Structure Highlights:
Classes for 9th through 11th grades meet (by grade) four times a year on Sunday late afternoons, and incorporate dinner, in place of weekly classes.
Students participate in three social action and/or community projects/outings.
There is a special program for 12th graders that culminates with Confirmation.
High Schoolers do not attend school on Sunday mornings (unless they choose to work at Religious School).
Curriculum Highlights:

Social action/community projects are incorporated into the curriculum.
Jewish educational trips out-of-town are open to all registered high school students.
The 12th grade curriculum focuses on Confirmation and Jewish life after high school.
Emphasis is placed on encouraging students who are 16 years old and over to participate in our Congregation Meetings with the goal of becoming active, voting members.
Members of our Senior Staff, Rabbi Elder and Bibi Patt, along with Sarah Chiren and Joe Greenberg teach the four grades.
Each year we have a kick-off event to build community among our students and kick off the academic program for the year.

Program Staff:
Bruce Elder, Rabbi
Bibi Patt, Director of Education
Sarah Chiren, Long-time Hakafa Teacher
Joe Greenberg, Hakafa Member and Volunteer Teacher
Rona Elder, Administrator
Service Projects:
All (9th -12th grades) Hakafa high school students come together three times throughout the year to do social action projects and community work within our Hakafa community as well as in the greater Chicago area. Specific times (TBA) vary depending on the project.
9th-11th Grade Class Sessions:
Students meet (at the North Shore United Methodist Church)
by grade level
4 times
throughout the year
on Sunday afternoons
from
4:00-6:15 p.m.
for class sessions with our staff. Classes are taught by Rabbi Elder and Joe Greenberg (11th Grade), Bibi Patt (10th Grade), and Sarah Chiren (9th Grade).
Dinner is included.

Curriculum:
9th Grade: The Jew and the Self - Judaism is a personal religion, and every Jew is unique. Our 9th graders will define what makes each of us uniquely Jewish. We will explore our individual relationships with God, Torah, and prayer and identify who or what it is that commands our beliefs and guides our values.
10th Grade: The Jew Beyond the Self – The individual lives within the realm of family and the relationships s/he develops with others over time; how Jews practice their Judaism is largely a reflection of the environment in which they are raised and the circles in which they travel. This year will explore Judaism through the lens of family and relationships. What, exactly, is family, and how does it define us? How does one make responsible, healthy decisions about relationships, especially during teenage years, and what does Judaism have to say about it?
11th Grade: The Jew and the Greater Community - It is no mistake that Jewish prayer is in the plural, for community has always been the backbone of Jewish existence. For Judaism to thrive, it must have an active, committed community that comes together to experience and express its unique Jewish perspective. This year will ask the question: "What is a Jew in the eyes of the greater Jewish community and beyond?" We will learn about other streams of Judaism and our relationship to them. And, we will explore other faith traditions and compare them with our own.
Educational Trip / Jewish Roots Exploration:
Each year, all (9th-12th grades) high school students have the opportunity to participate in an educational, out-of-town trip (trips will be partially subsidized) with Rabbi Elder and staff.
The trip will be available to those who have attended classes and participated in the service corps projects.
The trip planned for the 2019-20 school year will be to the Czech Republic and Poland. Future trips include participation in the L'Taken Social Justice Seminar in Washington, D.C., Jewish New York, and a Jewish Civil Rights Journey to the South.
11th Grade Students:
Our 11th graders do a comparative religions study as part of their curriculum. In order to fully explore the other religions, the 11th graders take trips to visit other houses of worship. In addition to the class sessions and hands-on social action opportunities mentioned above, our 11th grade students are expected to attend these trips to different houses of worship.
High School Seniors / Confirmation Class:
Our seniors are invited to join our other Hakafa high school students for the kick-off event, three Service projects, and our Educational Trip. In addition, our 12
th
Grade program consists of participation two (2) Confirmation Classes, two (2) Confirmation Service Prep Sessions, and two (2) senior-specific workshops.
Confirmation:
Our 12th graders will be confirmed at the end of their senior year. Students will have two Confirmation Class sessions with Rabbi Elder and two meetings to prepare for the Confirmation Ceremony. A parent/student meeting to plan for Confirmation will take place during first of the two meetings.

Senior Workshops:
We recognize that the senior year is a time of transition. As such, 12th graders will also participate in the following two, senior-specific workshops with Rabbi Elder and Bibi Patt:
Workshop I: What does it mean to be Jewish post high school?
Our program will take place at Northwestern's Hillel with their staff and some of their students. Some of the topics to be covered include: As a Jewish student, what should I look for in a college? Are there meaningful Jewish gap-year opportunities? How do I take what I have experienced at Hakafa beyond our congregational "walls"?

Workshop II: Jewish Life on a College Campus
We will have a special end-of-year dinner with Rabbi Elder and a program/discussion with a few Hakafa current undergrads. Some of the topics to be covered include: Jewish life on campus; being confronted with Anti-Semitism on campus; the difference between Anti-Zionism and Anti-Semitism on campus and in our current society.
Sunday School Assistant Teacher Opportunity
:
Beginning in 9th grade, all high school students are invited to work as Assistant Teachers on Sunday mornings and/or Tuesday afternoons in our Religious and Hebrew School. The first year as an Assistant Teacher is a volunteer year. After that, it is a paid position.
Tue, October 20 2020
2 Cheshvan 5781
Tue, October 20 2020 2 Cheshvan 5781